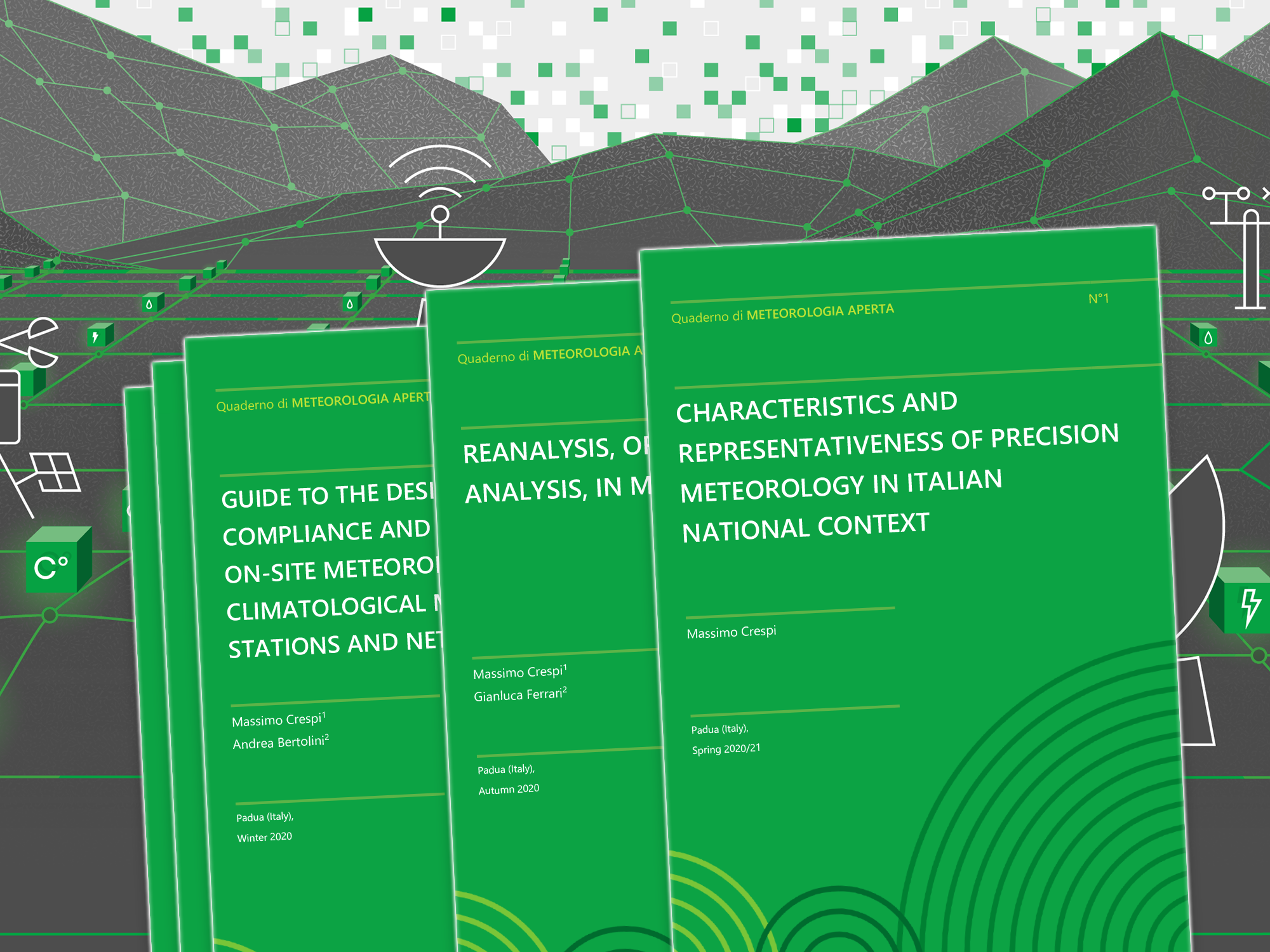 Quaderni di Meteorologia Aperta
As climate change is destined to have a significant impact on all our lives, it takes on a role of considerable importance and contributes to the qualitative definition of society. Within this framework, Radarmeteo adheres fully to a vision of open meteorology, attributing to the word "open" the meaning given by Karl Popper.
We believe that meteorological data should be open and free to everyone, to the domains of culture, business and research and to the general public.
It is our opinion that public meteorology services should carry out an effective monitoring activity, guaranteeing the efficiency, maintenance, upgrading and quality of the networks.
And it is our belief that these systems belong to everyone, and that everyone can contribute to their value, drawing on their personal skills and sensitivities.
The Open Meteorology Journals intend to host every voice which, upholding these principles, wishes to make a technical and experience-based, but not necessarily scientific, contribution to the subject.
They also intend to host voices from outside meteorology, with a view to listening, understanding, engaging and extending our area of interaction.
Quaderno di Meteorologia Aperta n° 1 "Characteristics and representativeness of precision meteorology in the Italian national context"
All of our constructions, models and analyses are based on observational data.
But what do we know about this data? And can we rely on it? Where does it come from? This is a crucial issue that the journal addresses in a very pragmatic way, focussing on the Italian situation.
Quaderno di Meteorologia Aperta n° 3 "Guide to the design, enhancement, compliance and certification of on-site meteorological and climatological monitoring stations and networks"
All operational applications, subsequent processing and historical analyzes need quality data, and for them to be such they must be collected by quality monitoring systems. Here is a useful support for those who are preparing to invest in physical monitoring of the atmosphere and for enthusiasts who approach this world.